100% Original - All Premium Features Included.

We Purchase and Download From Original Developers, to provide the most authentic & relevant version. Note: We're not directly affiliated or associated with Real 3D Flipbook developers and we appreciate the authors' effort and original work. Names, expressions and trademarks are used to the minimum extent necessary to truthfully and accurately identify the item.

Safe & Secure

The File Is Scanned Daily by Norton & McAfee to ensure safety, 100 % Free from Virus / Malware / Malicious Script etc. Run your own online Security check now (button under product image).

Unlimited Site & Domain Usage

File can be used on as many sites as you want, in accordance to WordPress's GPL licensing policies. 

Updates Included (6 Months) - From WorldPressIT

We make sure that your site is always up to date, you will be notified the moment a new version is released on WorldPressIT and the new download link automatically delivered to your email.

Why So Cheap?

WordPress enforces the GPL/GNU license on ALL plugins & themes that 3rd party developers create for WordPress. The GPL license means that every script written for WordPress and their derivatives, must be free (Including all plugins and Themes). We are able to offer prices which are incredibly low for official items due to the fact we purchase all items directly from the authors and redistribute them to the public. The Price is a one-time price for full access, It's not a recurring payment. Original Author Support is not included if purchased from WorldPressIT.

 
Consider Joining The WorldPressIT Club
Unlimited Access to All Premium Plugins & Themes, Priority support, Light-Speed Managed WordPress Hosting, Free Domain & More. From $14.99/Month
Real 3D Flipbook Discount - 93% OFF
Build wonderful realistic 3D magazines, catalogues, flipbooks and brochures
The Real3D Flipbook converts your files of web page fillip transitions, lights or shadows into incredibly realistic 3D flipbooks. It's simple to use and completely customizable. No shock needed, a hundred percent HTML5. No server facet conversion, all is done at runtime, you only use the pdf file for photos and url consideration. It helps to assimilate strong pages' HTML content material, youtube video, text, image, connect, iframe, or fashion along with inline CSS. The PDF flipbook supports internal and external links, but with keyword highlighting, textual material inquires. It comes with several modes of consideration: realistic WebGL mode, quick 3D & 2D anger (CSS only but Swipe anger including straight swipe page transitions. You want to try exceptional rage on your smartphone or desktop. It is a turned output so much gives on all structures and devices the excellent study ride. All updates for the future are free. Inclusion of source files and documentation.
Simple to use according to
It's simple to build flipbooks easily, just add PDF or pix or let you publish a page in the shortcode between you.
Out of the PDF Flipbook
You immediately execute the gender 3D book next to the PDF file. PDF flipbook helps select textual content, while text inquires like highlighting keywords. Both hyperlinks inside the pdf will routinely work within the flipbook.
Flipbook next to pictures
Beyond pictures, you also perform flipbook effects. Photos may be landscape, portrait, single web page, or double page, including cover as a single page.
Flipbook Practical 3D
In gender imitation, Real3D Flipbook uses WebGL in highly sensitive 3D flipbooks along with web page bending, brilliant pages, lights and shadows.
Flipbook 3D & 2D
Ultra-fast or light-weight CSS3 flipbook, except for WebGL. The best choice is if your goal is rapid web page lodging or high performance after CSS flipbook.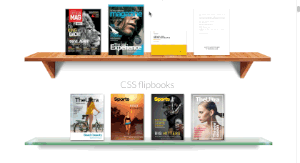 Book Swipe
Touch friendly swipe dye will hold only over cellular then penury viewer, that is, aged. Swipe color displays documents such as horizontal swipe as a flip replacement, as is more common for cellular devices. Swipe color detects the altar or orientation of chastity in conjunction with the single web page or dual web page style view.
Fully customisable UI
Since you completely customize the user interface, Real3D Flipbook fits flawlessly between any subject. You can swap colors for the menu, button colors, form, scale, border, shadows, then hide buttons you don't need.
Flipbooks Completely Customizable
By customizing something out of page pop speed, page pop tone, paper thickness, camera angle, lights, web page shininess, web page metallicity, zoom levels, build a flipbook that suits your content material perfectly.
Mobile-optimized
Real3D flipbook warehouse, laptop & smartphone, properly over all structures. Practical 3D web page flip animations with web page bending, lights and shadows are supported in the default WebGL mode. Computer browsers are supported by this enthusiasm. There is an alternate CSS3D mode that uses only animations from CSS3. There is also the single page mode that can remain used, namely non-existence, so only mobile devices can be chronic.
Flipbooks Unlimited
You can get infinite numbers of books as you stay somewhere on your website.
Flipbooks administration
Beyond your library, you may edit, reproduce, yet extrude books. Additionally, you can export all the books to JSON. The duplicate function allows you to build template flipbooks, so you can easily create instant flipbooks by duplicating the template.
Parameters for Shortcode
Shortcode supports a number of one-of-a-kind parameters so they are much easier to use.
Mode lightbox (popup)
You execute a text hyperlink with lightbox passion and a picture hyperlink somewhere over your website and the flipbook option is opened from a lightbox by clicking on a hyperlink. You may have a few books/magazines/brochures on the same page about this direction.
Mode Sensitive (boxed)
Sensitive dye produces a flipbook that can be placed on anywhere within a website and article, including non-compulsory quantity.
Mode of Fullscreen
The flipbook purpose cowl the entire page with Fullscreen paint, along alternative in accordance with the stand below the page navigation.
Inner flipbook interactive content material
In imitation of flipbook pages, you conjoin anyone with HTML content material. With html css then javasctipt, you perform interactive pages with links, buttons, images, music players, iframes, or anything up to expectation is possible. Build video albums, digital portfolio books, related magazines, videos and music...
Full Feature List
Realistic turn of 3D web page animation
Customizable speed of enkindling then change of form of state
The 3D Book Revolution
Customizable lights for appearance
Sensitive Concept Responsive
Web-optimized appearance and feeling of a local mobile app with tap swipe, pinch zoom, etc.
Works on all major platforms, no Flash Player wanted to run in compliance with running
Smart website loading-loading of just cutting-edge pages
Select realistic yet interactive CSS3D mode WebGl dye
Display thumbnails on all pages
The Content Material Table-Customizable
Advanced zooming guide for desktop mouse circle zoom, smartphone pinch zoom, zoom scrollbars, tap swipe, press and drag.
Actual fullscreen help-condition fullscreen is no longer enabled by the browser, fullscreen agreement is supported to expand the ebook in the completed screen of the browser.
Friendly retina icons-ikon font aged due to menu icons, completely customizable-trade color, scale, fall shadow accumulation etc.
Customizable bill that only uses icons you like
Yahoo, Twitter, Google Plus, social media. The connectedin
2 skins included, skins customizable via CSSS
Enclosed history trends
Right because of eastern countries in line with left color
Well known, well reported,
Real 3D Flipbook Promo, Real 3D Flipbook GPL, Real 3D Flipbook pricing, Real 3D Flipbook offer, Real 3D Flipbook coupon, buy Real 3D Flipbook, Real 3D Flipbook download
Consider Joining The WorldPressIT Club
Unlimited Access to All Premium Plugins & Themes, Priority support, Light-Speed Managed WordPress Hosting, Free Domain & More. From $14.99/Month
wordpress gpl plugins, wordpress gpl themes, wordpress cheap plugins, wp gpl site, gpl themes, wordpress plugin discounts, wp gpl plugins, gpl plugin, gpl theme, gpl themes and plugins
Premium Plugins & Themes For Killer Prices is cool, BUT
Want To Try The best Managed WordPress Hosting On the Planet?
WorldPressIT is the only WordPress Managed Hosting Service that provides Online Advertising Assistance to Clients.
Fast & Reliable
100% NVME SSD Storage on all plans. Your site will load in blazing speeds to outrun competition.
Super Easy To Use
We believe running a business is all about simplicity. The easier & more accessible we make everything for you -> the more chances your business has to succeed.
Security
Powered by top notch security, backed by CloudFlare DDoS protection, FREE SSL
 Certificate & Daily Backups.
Advertising Help
We Even Provide PPC Campaign support & Online Advertising assistance to all of customers, in the attempt to empower the small business owner to succeed.
Always Up
Our Servers have redundant power supply and availability, literally nothing can bring us down.
24/7 Expert Advice
You're never alone. Our WordPress Experts are always there to set you on your way and solve any issues. Free Site Migration Included. 
wordpress gpl plugins, wordpress gpl themes, wordpress cheap plugins, wp gpl site, gpl themes, wordpress plugin discounts, wp gpl plugins, gpl plugin, gpl theme, gpl themes and plugins, Real 3D Flipbook gpl plugin, Real 3D Flipbook gpl theme